Input your city and state 2
Juvederm is the newest dermal filler to be approved by the FDA and is now one of several injectables on the market made of hyaluronic acid "" a naturally occurring volumizing substance. Like similar dermal fillers, Juvederm is injected into the face to eliminate moderate to severe wrinkles and folds and produce a smoother, younger look for up to six months and possibly longer.
To learn more about dermal fillers from a board certified plastic surgeon near you, please click here .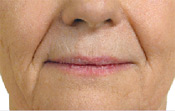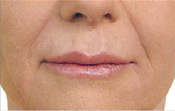 Juvederm & Hyaluronic Acid
Hyaluronic acid is a complex sugar produced naturally by the body that lends structure and volume to the skin. The body's ability to produce hyaluronic acid diminishes with age. However, hyaluronic acid fillers are able to restore skin volume and appearance. Juvederm differs from other hyaluronic acid fillers in its formulation. Other hyaluronic fillers consist of tiny particles suspended in a gel whereas Juvederm consists of a smooth gel.
There are three different formulations of Juvederm that have been approved by the FDA. Each one was designed for slightly different purposes. They include:
Juvederm 24HV "" Provides the most versatility in contouring and volumizing of facial wrinkles and folds
Juvederm 30HV "" Aids in the volumizing and correction of deeper folds and wrinkles
Juvederm 30 "" Used for the subtle correction of fine lines, wrinkles and folds
Juvederm: Risks and Benefits
As with all procedures of this nature, Juvederm does carry certain risks, including infection. However, people who are injected with Juvederm typically only experience minor inflammatory symptoms "" such as swelling, redness, bruising, pain, and tenderness "" for less than seven days. Some patients may also experience discoloration or unevenness in the skin around the injection site.
For many, though, the benefits of Juvederm injections outweigh the risks. Benefits include: convenience, immediate results, no anesthesia, little to no downtime, minimal risks, and a smoother, younger looking appearance.
For more information on Juvederm and other dermal fillers or to schedule an appointment with a board certified plastic surgeon near you, please contact us today.
If you want to find a board certified plastic surgeon in your area, click here.